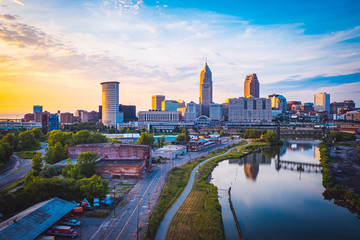 About Cullen Fischel of Cleveland
Based in Cleveland, Cullen Fischel is a small business owner, business development professional, and website designer with years of experience in providing innovative solutions for clients. Cullen excels at building websites, brands, and bespoke collateral and specializes in SEO and design.
Cullen has built a reputation as an entrepreneur with extensive knowledge of how to create high-ranking content, monitor progress on behalf of clients, and create websites that are well designed and functional. Clients mention that Cullen Fischel is profoundly invested in quality customer service, as well as building and maintaining strong client relations.
As a Cleveland resident, Cullen is a huge fan of the city and all that it has to offer. He admires Cleveland's rich culture, many interesting attractions, various activities, and character, which make it an easy city to fall in love with.
Cullen Fischel Explores Reasons He Loves Living in Cleveland, Ohio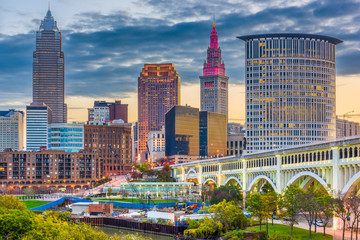 Cullen Fischel is a Cleveland resident who holds a deep appreciation for the city and its culture. As a city that is often left in the shadow of larger, more populous metros, Mr. Fischel speaks to how Cleveland rarely gets the praise that it deserves. Here, Cullen Fischel explores a few reasons why he loves living in the Cleveland area, providing a plethora of the positives that this city offers to visitors and residents alike. Great Food and Beverage SceneCities are often judged by their prized foods and beverages, and Cleveland is surely no slouch when it comes to finding quality places to eat and grab a drink. From great mom and pop places to high end experiences, the city has an abundance of great locations to eat at. Cleveland is also well known for its excellent microbrewery scene and diverse bar scene, which ranges from hole-in-the-walls to posh bars where you can get interesting takes on old classics. Low Cost of Living Cullen Fischel notes that, when compared to many other cities with similar level amenities, Cleveland has a relatively low cost of living. The median home price in Cleveland is about $125,000, which is remarkably affordable in comparison to the overall median home price in the US ($428,700). The cost of living in Cleveland is also considered lower than other cities, but as more people figure out that it is a wonderful place to live, the cost of living will increase more. Still, Cleveland's current low costs make it an attractive choice for those who want to get the bang for their buck that can't be found in larger, newer metropolises. Excellent Access to Nature Green space is growing increasingly popular in cities as people realize that access to the outdoors is crucial for their mental and physical health. Cleveland earns its nickname "Forest City" due to the 100 hiking trails, 18 nature reservations, eight lakefront parks, and five nature centers that call the city home. What's more is that there is a huge diversity in landscapes, ranging from meadows to wetlands to forests and more. This ensures there is an ideal place for everyone to experience nature. Whether you are simply interested in catching some of the outdoor concerts and festivals throughout the year, enjoying a good hike, or content with becoming one with nature, Cleveland is an excellent city to set up shop.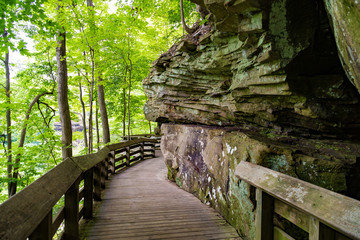 Reliable Mass Transit
Mass transit is incredibly important for city residents, especially those who do not have their own car or cannot get around the city on their own. One of the pros of living in Cleveland, according to Cullen Fischel, is that the Regional Transit Authority (RTA) is incredibly safe and reliable. The transit line is also affordable, able to get you from the airport to downtown Cleveland for only a few dollars. Cleveland's mass transit system is simply one of the best in the US, making it a major factor for those considering moving into the city or visiting.
Plenty of Things to Do
Cullen Fischel finds that many people think of cities like New York, LA, and Vegas when it comes to having things to do. Those who call Cleveland home, however, know that that there is a wide variety of fun things to do in their city. Cleveland has an excellent zoo, a renowned orchestra, a city staple art museum, a bustling theatre district, golf courses, recreation centers, a sports stadium right in the heart of the city, and a night scene with plenty of clubs, beer gardens, music venues, and restaurants. There is so much to do in Cleveland, and anyone can find something that fits their idea of a good, time no matter what they are into.
High Quality Education
One of Cleveland's biggest draws for parents is that it boasts excellent education from primary to post-secondary levels. Cleveland's schools are among the best in the country, with plenty of programs tailored to children's specific needs. Schools are also usually within walking distance, which is quite convenient for both students and their parents. The district has a high rate (90.8%) of teachers meeting with parents to help facilitate student success. The Cleveland area also has a selection of great colleges, such as Case Western Reserve University, Oberlin College, and Baldwin Wallace University.
Interested in More from Cullen Fischel of Cleveland?
Cullen Fischel of Cleveland recognizes that, in today's landscape, a lot of people are interested in learning about affordable cities that are not lacking in entertainment, culture, and history. For this reason, CullenFischelCleveland.com aims to feature content that provides a comprehensive look into the city. Future posts on this site will cover topics such as Cleveland news, current events, Cleveland history, and more.
Interested in learning about Cleveland from the lens of a resident passionate about the city and all that it has to offer? Tune in to this site for more informative content on "The Land".